At Lovelace Family Medicine, our providers are dedicated to providing the highest quality of care to our patients. Collectively they bring years of experience in the field of family medicine to our practice and also maintain their own areas of special interest.
Keep reading to meet each of them.
Oscar F. Lovelace, Jr., M.D.
Dr. Lovelace, originally from Columbia, founded LFM in 1988. He graduated from Clemson University in 1981 with honors, where he served as student body president, and from the Medical University of South Carolina in 1985. He served as chief resident at the University of Virginia in Family Medicine in 1988. Dr. Lovelace has special medical interests in obstetrics, as well as preventive and agricultural medicine. Dr. Lovelace was selected as the 2012 South Carolina Family Physician of the Year by the SC Academy of Family Physicians and the 2015 Academy of Family Physicians National Physician of the Year. He has also served as the chairman of the Governor's Healthcare Taskforce. He and his wife Mary have four children: Ben, Spencer, Erin, and Luke. Dr. Lovelace enjoys shrimping, swimming, and playing hambone.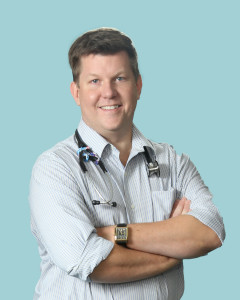 William M. "Chip" Dixon, III, M.D.
Dr. Dixon came to LFM in 2001. After receiving his undergraduate degree in Biochemistry from Harvard University, Dr. Dixon attended UVA Medical School. He served his residency at the Hamot Family Practice in Erie, PA.  Board certified in Family Medicine, Dr. Dixon also has a special medical interest in obstetrics and completed a fellowship in obstetrics at Central Texas Medical Foundation. Dr. Dixon is not only committed to the practice of medicine, but he is also invested in mentoring and teaching medical students. For his commitment to excellence in clinical education, The Edward Via College of Osteopathic Medicine honored Dr. Dixon with the 2014 Preceptor of the Year award. Most recently Dr. Dixon became a double recipient of Newberry County Memorial Hospital's most prestigious award after being named Physician of the Year in 2010 and again in 2016.
Dr. Dixon has been active in a number of sports, from soccer to basketball. He was also the captain of his crew team and now enjoys spending time hiking outdoors. Dr. Dixon lives in Newberry with his wife Candice and their daughters Eliza and Lexi.
Spencer Lovelace, M.D.
Dr. Lovelace joined LFM in 2016.  He received his undergraduate degree from Clemson University before earning his medical degree from the Medical University of South Carolina. He completed his residency in Family Medicine at the Texas A&M Health Science Center College of Medicine. Dr. Lovelace now resides in Chapin and enjoys spending his free time with his wife Brittany, and children Mazie, Elijah, and twin boys Oscar and Vance.
Dean Kubacz, M. D.
Dr. Kubacz was raised in the Upstate of South Carolina and studied forestry at Clemson University.  After moving to the Rocky Mountains for several years, he returned to South Carolina where God gave him new inspiration to study medicine at the Medical University of South Carolina (MUSC).  Along with his wife, Dianna, who also graduated from MUSC, he completed Family Medicine residency at Via Christi Hospital System in Wichita, Kansas.  An additional year of training for medical care in the developing world prepared them for the following years in Central Africa.  Dr. Kubacz's area of interest is whole-person wellness, including spiritual health.
Dean and Dianna are grateful for their four children: Hannah, Simeon, Hadassah, and Karis, and the opportunity to be living closer to extended family and dear friends.  Dean rarely passes up an opportunity to be active outdoors, whether hiking, gardening, or rolling in the leaves with the kids.  He continues to be involved with their missions agency, offering spiritual support to missionaries, and he's grateful for any chance to travel and interact with other cultures.
Dianna Kubacz, M. D.
Dr. Dianna Kubacz was raised in Aiken, South Carolina and graduated from South Aiken High School with a desire to pursue medical ministry overseas.  She studied chemistry & biology at Erskine College and earned her medical doctorate at the Medical University of South Carolina (MUSC). She & her husband, Dean, who also graduated from MUSC, completed Family Medicine residency at Via Christi Hospital System in Wichita, Kansas before moving to Central Africa as medical missionaries.
A mother of four children (Hannah, Simeon, Hadassah, and Karis), Dr. Kubacz has particular interest in women's health & pediatrics.
Dianna finds creative expression through art, writing & cooking to be restorative & relaxing.  She likes being outside enjoying nature with her family, and she rarely passes up the opportunity to travel.  The Kubacz family is thankful to have returned home to South Carolina and looks forward to putting down roots in Newberry County.

Rhonda L. Cook, MSN, RN, FNP
Rhonda Cook, a native of Charleston, SC, joined LFM in January 2002. She earned her BSN a well as her MSN from USC. Rhonda has a special medical interest in pediatrics. She now lives in Chapin with her husband David and their four sons: Daniel, Adam, Andrew, and Matthew. Rhonda enjoys reading and shopping.

Lindsay W. Piersol, MSN, RN, FNP
Lindsay joined LFM in June of 2009. She is a Newberry native and married to another local, Jay Piersol. Lindsay received her BSN from Lander in 2006 and her MSN from Clemson in 2008. She has previously worked in oncology and nephrology. Lindsay and her husband have three children, Hunter, Olivia, and Harper. Lindsay enjoys spending time with her family, reading, and shopping.
Monica Taylor, FNP
A native of Bell County, Kentucky, Monica studied at Southeastern Kentucky Community College and Eastern Kentucky University where she received her undergraduate degree in nursing. She then completed her Masters of Science in Nursing degree at Lincoln Memorial University, and is certified by the American Academy of Nurse Practitioners. She worked as a family nurse practitioner for 9 years before joining LFM.
Monica enjoys watching Newberry Basketball, hiking, reading fiction novels, traveling, and spending time with her husband, Jason, and three children, Tre, Autumn, and Camden.
Save
Save
Save
Save
Save
Save
Save
Save